On 21.-22.01. 2022, the hackathon "Hack @ Youth" took place at the Anne Youth Center. The winning team was youth information app "Lyfe Eesti" who took home the main prize – 1000 euros.
During the two days, five teams with people from the youth field and IT developed very different solutions, all of which solved the bottlenecks in today's youth work. The main topics for this hackathon were: youth information channels, system for registering the youngsters in youth centers and tools for non-formal education.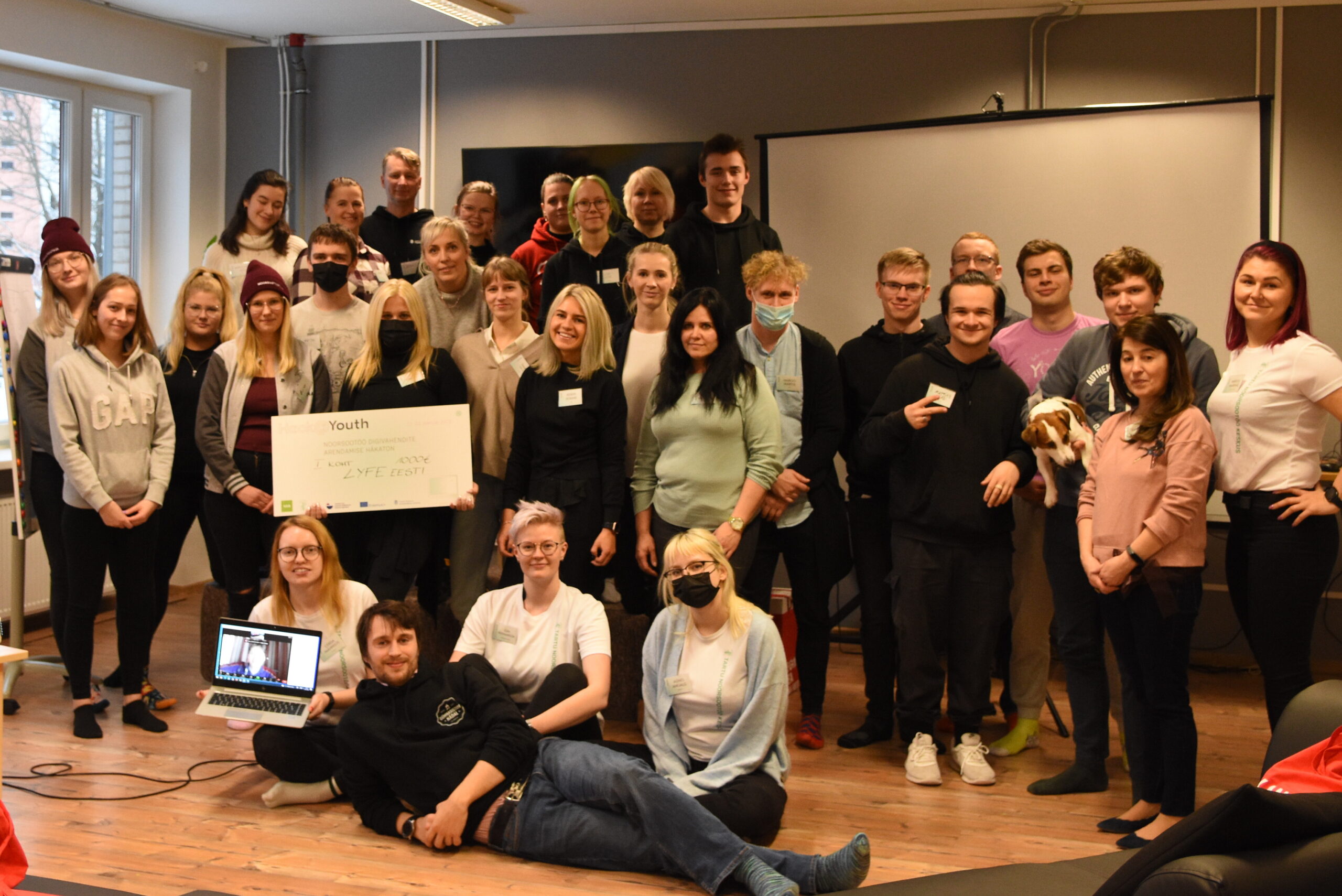 The success of the "Lyfe Eesti" team was a very practical approach to their idea, in order to make life easier for youth workers and to use it more widely in areas other than Tartu. There were in addition other great ideas, like different systems for registering the youngsters in the youth center. For example – face recognition system and NFC system. Both teams managed to present working prototypes at the end of the hackathon.
Hackathon was a part of the long-term cooperation project "Digital Tools for Youth Work", which will result in the completion of various digital tools for youth work by the end of 2022. The tools will be concentrated on a common platform for convenient use.